Welcome aboard the USS Missouri!



Space, the Final Frontier.
These are the Voyages of the Starship Missouri
Her Continuing Mission, to Explore Strange New Worlds
To Seek Out New Life and New Civilizations
To Boldly Go Where No One Has Gone Before.
The USS Missouri is an Intrepid-Class Starship currently attached to Theta Fleetss Task Force 23. Command of the vessel has recently been given to Captain Kagami Izumi , a young yet somewhat promising Commander destined to go forward into greatness.

Now, the Missouri ventures into the unknown in an attempt to uphold Starfleet's mandates; to seek out new life, and new civilizations. Now, they will go boldly, where no one has gone before
---
USS Missouri Fleet Awards



Latest News Items
Posted on Fri Jan 13th, 2017 @ 2:24am by Captain Kagami Izumi in General News
To all crew of the Missouri! Welcome to 2017! The Missouri will celebrate her 4th birthday this year, so we've got some special missions planned to celebrate this!

As for now, we are focusing on finishing the current mission. We will then proceed to the next mission entitled 'silent running'. I would like to see the current mission 'A Miku Mystery' finished and wrapped up by the end of January.

Thankyou to everyone sticking around with the Missouri, lets have a good year!

Captain Kagami Izumi
Posted on Mon May 9th, 2016 @ 12:55am by Captain Kagami Izumi in General News
To all crew.

I am wrapping up this mission by the end of this week, so please finish all posts by the 15th.

We will be moving on as to get activity back again. Hopefully the next mission will give us plenty of things to do!

Kagami
Posted on Tue Sep 15th, 2015 @ 12:35am by Captain Kagami Izumi in Sim Announcement
To all crew of the Missouri!

Its time to do a little update to keep you all informed of whats been happening on the USS Missouri.

- Captains Comments-

First of all I would like to take a minute to apologise for the lack of activity from myself over the last few weeks. As many of you know I have graduated from my University, gained my degree, put on the cap and gown and shook some old guys hand. It was a really good day, however now I have walked into a full time job working with young children in a nursery childcare environment. This has been taking up a lot of my time, however I am now starting to manage it better and get back into the swings of things.

I understand that many of you are also very busy and lead busy lives. However please do let me know whats going on, I do worry about you all because we are more than just writers aboard the Missouri. We are a big happy family that look out for each other. Please remember that if you have any concerns regarding the ship, your writing ot in your personal life I am here and will make time for every single one of you.

Also should you need to contact me out of character or out of the website, feel free to add me on Skype. My name on skype is "willvoy01". Just drop me a note letting me know who you are if you add me since there is a lot of spam requests.

- Website update -

Recently the Missouri website has been having issues regarding its email system. I am glad to report that it is now fixed! Emails were not getting sent properly to Yahoo and Hotmail account users as there was a problem with the NOVA system itself. After updating NOVA to the newest version and doing some tweaks to the coding and settings the email system is now working properly.

Please be aware that there could be soms delays on the emails reaching your inbox however most will arrive within an hour of being sent. This is due to a new way of the NOVA system sending out emails and this is currently being improved as we speak.

- Mission Update -

The Missouri in Character has arrived at Paxanar. We have been invited for some shoreleave on the planet by the Paxans. This is a really good time to get out some character development. On the planet there are several music halls, performance concerts and opera houses. The entire civilization is centered around music and theater. So get your music shoes on and see some shows.

We will be starting the main storyline very soon when Kagami, Athrun, Zechs, Tsukasa and Rachel come across the android known as Rin who is the planets biggest superstar. But for now enjoy yourselves down on the planet. Once the main story begins there will be lots of things to do. But for now lets get some posting up and running.

- Conclusion -

I want to thankyou all for sticking around with the Missouri. I understand its been a hard couple of months, but now that we have solved all the issues its time we got back to writing together like we did. Lets have some fun guys!

Captain Kagami Izumi
Commanding Officer
USS Missouri

Posted on Wed Jul 8th, 2015 @ 7:14pm by Captain Kagami Izumi in General News
Hey All

Its been a slow month has June. I must apologise that this is partially my fault, I have had a lot on my plate including finishing University, a new full time job and with graduation coming up and moving out day I'm going to be busy for a little while.

However all is not lost we're going to crack on! The Paxanars are going to invite us to their home planet where we will be opening talks between them and The Federation as well as enjoying their hospitality! Lets get some posts out, this mission will be very good for character development!

Kagami
Posted on Sun Jun 7th, 2015 @ 11:26pm by Captain Kagami Izumi in Out of Character
I have just got news that our own Amy, the writer behind Lieutenant Cagalli Atha has just delivered a beautiful baby girl into the world!

I want to just take a moment to congratulate both Amy and Eric (Lieutenant Commander Athrun Atha) on the birth of their new daughter. Congratulations guys, its amazing news and we've all gained a new member of the Missouri Family. I wish the family the very best for the future and hope that their new daughter will grow up smothered in love and affection, well done and once again congratualtions!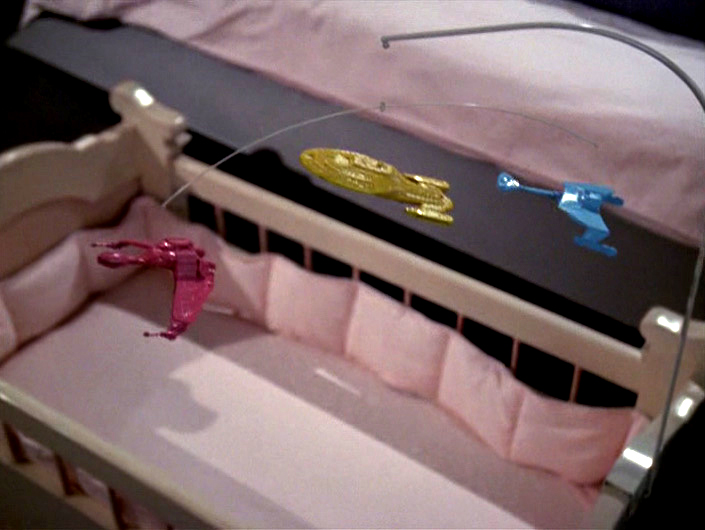 Latest Mission Posts
Mission: Silent Running
Posted on Wed Feb 1st, 2017 @ 12:53am by Captain Kagami Izumi & Lieutenant Commander Nilani Veral & Lieutenant Commander Thorran 'Thor' Grace & Lieutenant Commander Athrun Atha & Lieutenant Sofi'Xila Nar Naayya & Lieutenant Veronica Silva
Previously on Star Trek Missouri:

"That's where this device comes in handy." He tapped onto the display on the table as the image of the Odinson torpedo on the other monitor adjusted to point out a device in the front. "That is a scanning device that also doubles as the…
Mission: Silent Running
Posted on Wed Feb 1st, 2017 @ 12:53am by Captain Kagami Izumi & Lieutenant Commander Nilani Veral & Lieutenant Commander Thorran 'Thor' Grace & Lieutenant Commander Athrun Atha & Lieutenant Sofi'Xila Nar Naayya & Lieutenant Veronica Silva
The Klaxons on the Missouri sounded as the ship went to Yellow Alert. The doors of the bridge swished open and Kagami walked out to a set of confused faces. She turned to Nilani, the new Executive Officer.

"Commander. Recall all hands immediately. I want everyone back on this ship…
Mission: Silent Running
Posted on Tue Jan 31st, 2017 @ 11:15pm by Lieutenant Commander Thorran 'Thor' Grace & Lieutenant Veronica Silva
]CONTINUED]

[OLD]

"Well that depends on who you're more of a fan of." Thor replied a bit as he looked over to her. "Personally, I feel everyone has a little bit of both inside them, but it all depends on what brings it out the most." He looked away a…
Mission: Silent Running
Posted on Tue Jan 31st, 2017 @ 10:02pm by Lieutenant Veronica Silva & Lieutenant Commander Thorran 'Thor' Grace
ON:

Thor walked out of his office, having reached the end of his second shift, and proceeded to the replicator. He opened up the menu and selected two things to replicate before picking them up and walked out the door, saying good night to his officers as he left.

He…
Mission: Silent Running
Posted on Tue Jan 31st, 2017 @ 2:44pm by Captain Kagami Izumi & Lieutenant Sofi'Xila Nar Naayya
ON:

Standing on the turbolift heading for the bridge, Sofi'Xila was heading up to meet with the Commander of this new ship she'd been sent to. This was only the second Starfleet vessel that she'd been assigned to and she was still a little nervous.

Feeling the turbolift start to…
Latest Personal Logs
Posted on Fri Sep 18th, 2015 @ 4:50am by Lieutenant Rachel Merquise
Begin log:

Where to start? Well, Tanya has been great so far. A couple restless nights the first week, but she's doing well. I think she'll be strong enough to lift her head and maybe roll onto her tummy in a month or two. Her babble is adorable; I wish…
Posted on Sat Feb 15th, 2014 @ 1:09pm by Lieutenant Alexia Telan M.D
Chief Medical Officers Personal Log
Stardate: 67127.46


I can't help but feel the tension in the crew with the ghost sightings. But it seemed to have amplified even more since Lt Rennings brought the two crewmen into sickbay. The female was simple to treat as it was only shock however…
Posted on Sat Jan 25th, 2014 @ 10:33pm by Commander Zechs Merquise
After having been working really hard to get the ship fixed up there have been some very odd sightings around the ship, reports of ghosts appearing and disappearing... I don't believe these ghosts are actually ghosts since every time one of them has appeared I've been able to sense emotions…
Posted on Wed Dec 18th, 2013 @ 9:13pm by Captain Kagami Izumi
"Commanding Officer's Log, USS Missouri"
Kagami sighed.
"It feels weird to say that, but from this date I have taken full command of the USS Missouri". Kagami looked down from the screen and then back up again a slightly glimmer in her eyes. "I will have to admit I never…
Posted on Sat Nov 30th, 2013 @ 10:50pm by Lieutenant Commander Athrun Atha
Well I've been abaord less then a day and have already fallen in love with the ships captain and have figured out that she is destined to be my Imzadi... I have just finished having my first date with her and plan to do more with her until the time…